Artwork by Jean-François Bozec
Artwork by Jean-François Bozec
Limitless material authoring for 3D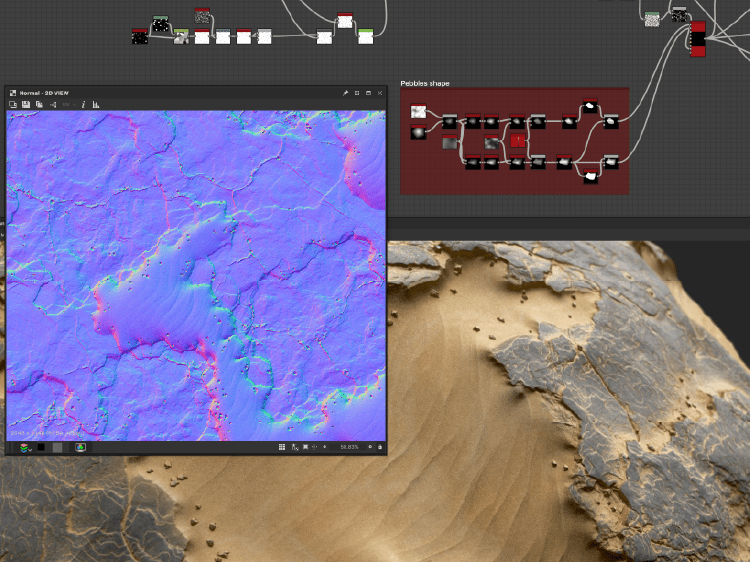 The industry standard for creating custom materials, Substance Designer gives you complete authoring control.
Design tileable textures and patterns, and edit complete texture sets.
Use pre-made resources or create materials from scratch in this non-destructive, node-based environment, and take advantage of Designer's ever-expanding scripting capabilities.
Material creation with absolute control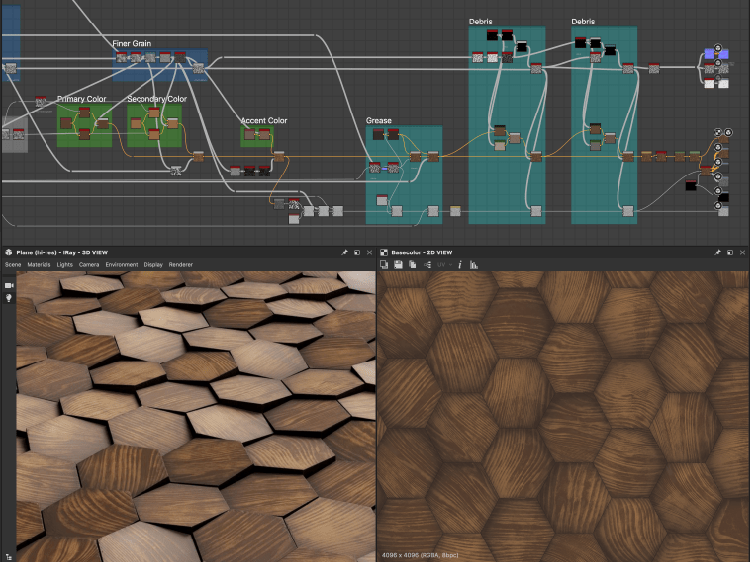 Non-destructive workflow
Edit materials instantly with the procedural non-linear workflow.
Want to change something or adjust the look of a material after the fact? Make changes at any time; never lose any of your work.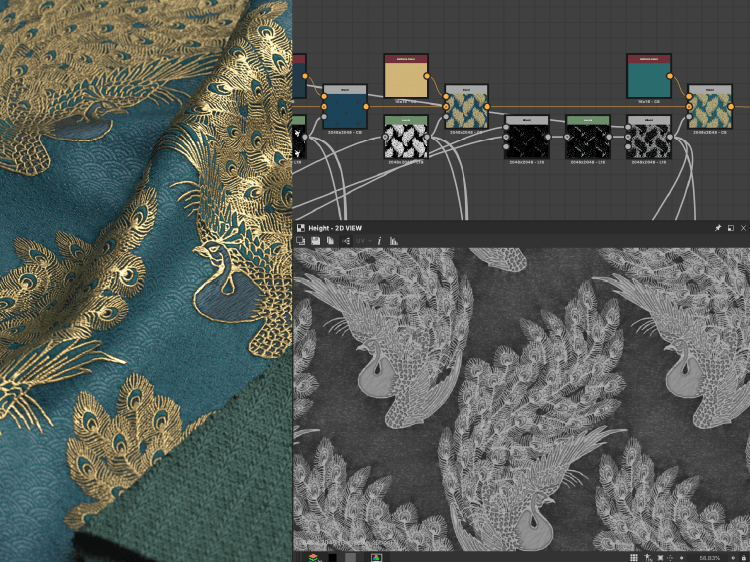 Material authoring
Create materials with full control and infinite power of expression.
Edit full sets of textures in real-time and produce tileable Substance materials and MDL materials that are will be directly compatible with your renderer or game engine.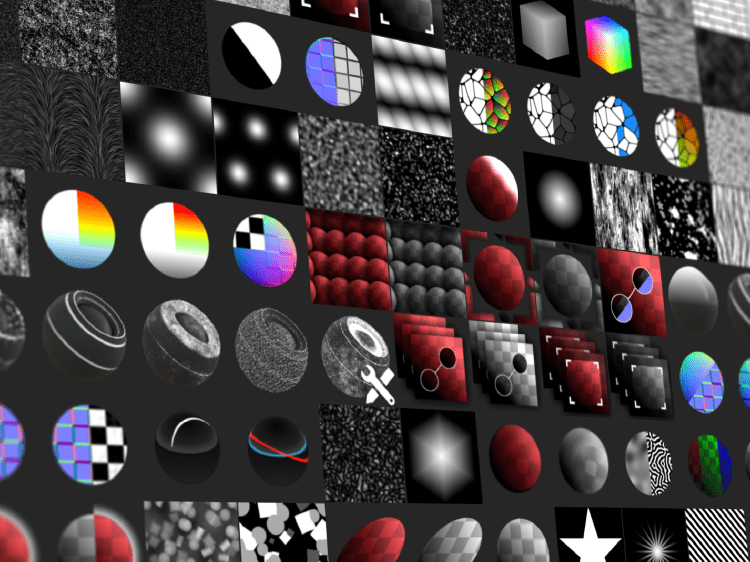 Powerful generators, tools and filters
Combine a large number of preset filters and tools for procedural and hybrid workflows.
Access and modify the sources of any resource or filter: you have absolute editing control.
At the core of the Substance ecosystem
Substance Designer powers material creation for Substance Source, and provides Substance Painter and Substance Alchemist with ongoing new features and capabilities.
Procedural creation
Harness the power of Substance to create unique and versatile parametric materials.
You can also reuse materials across channels, as well as propagate modifications through the graph. Substance Designer features four graph types: Tiling textures, MDL materials, Math Functions, and Noise Editor.
State of the art rendering
Our real-time viewport coupled with NVIDIA's Iray renderer gives you amazing previews and renders.
An ever-growing library of nodes
Access more than 400 nodes by default, and hundreds more on Substance Share.
Take a look at our node library here.
100+ procedural noises
Create any surface with unique and randomizable noises and patterns.
RTX-accelerated bakers
Extract and bake any texture from a 3D object in a few seconds with the GPU-accelerated baker.
The bakers include: AO, normal, ID, height, curvature, position, polypaint, Bent Normals, Color Map, UV to SVG, Opacity Mask, Thickness, Transferred Texture, World Space Direction, and World Space Normals.
HDR lighting creation
Create dynamic lighting stages using procedural lights or 360 photos.
The nodes include: HDR Merge, Nadir Patch, Nadir Extract, Color Temperature Adjustment, Straighten Horizon, Physical Sun & Sky, Plane Light, Line Light, Sphere Light.
Pipeline automation
Create tools and utility graphs to supercharge your pipeline.
Scripting API
Build and share powerful plugins with the integrated Python scripting interface.
Substance is made for you
An Industry Standard
The Substance format works with every tool of your 3D creation workflow.
Our team develops and maintains integrations with all the major 3D apps. And the Substance format is an industry standard, readable and useable in every tool dedicated to 3D.
They use Substance